Jon Ziegler, PE, GLHN Senior Mechanical Engineer/Analyst presented at the APPA National Conference in Washington, D.C. earlier this year on the process of long range planning for institutional infrastructure.  This included the benefit of utility planning and a review of the tools available through APPA and APPA University. Important reasons to develop a Utility Development Plan (UDP) include:
Cataloging capacity of existing utility system
Identifying deficiencies by system
Gathering/preparing utility maps
Prioritizing needs
Identifying cost of corrective actions
Planning for the future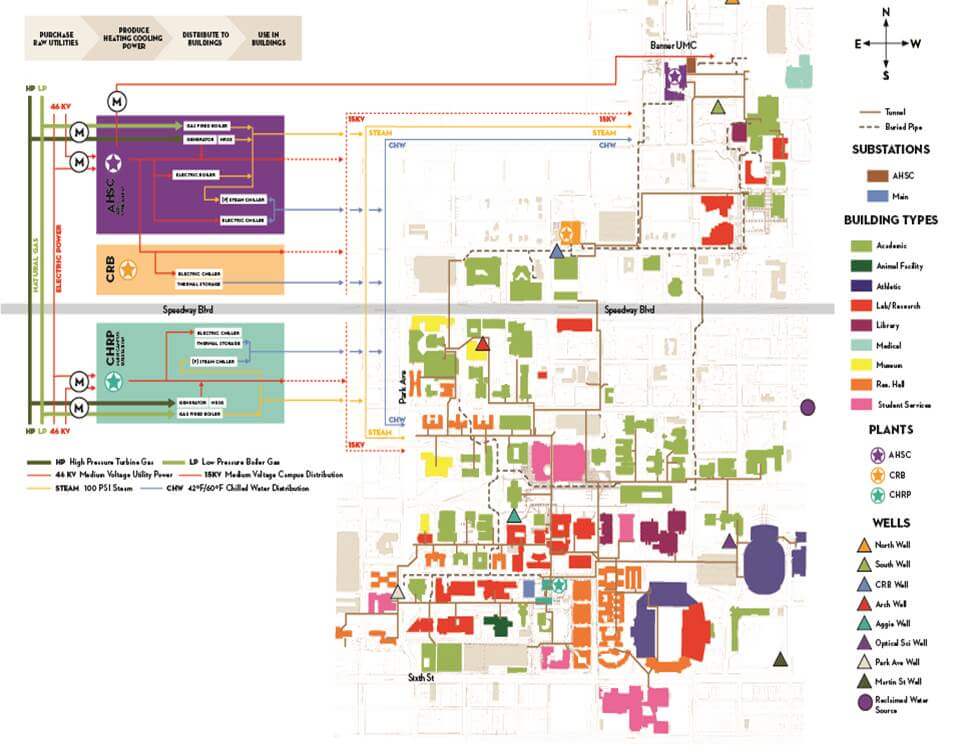 Jon presented a case study describing how the University of Arizona followed APPA's recommendations to develop a Utility System Roadmap.  The roadmap was successfully used to help obtain funding for needed projects.  "Our infrastructure is quietly eroding.  We must be aware of the uncontrollable change going on beneath us.  If we take too long to open our eyes to change, we may continue to spin our wheels and not accomplish the rate of movement we need" said Jon.